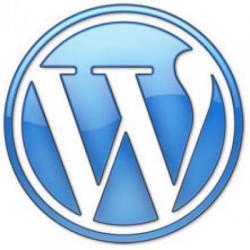 WordPress forms the base of almost a sixth of the world's websites. Its popularity as a blogging tool and a content management system comes from its ease-of-use, versatility, and its wealth of plug-ins that enable a host of features. Though popular, the default WordPress installation is not optimized for SEO; but, thanks to its flexibility, it can be.
One of the basic categories in WordPress is "Uncategorized." This must be deleted and replaced immediately. Categories should be based on relevant keyword to enhance discovery.
The URL structure must also be changed. The defaults set all pages to run via URL parameters. Google advises against this because it limits and slows site crawling. Replacing the setting to /%postname%/ is recommended.
Additionally, when creating a new page, customize the slug field because it determines the page's website address. Descriptive URLs that match the meta description, title, keywords, and content will place higher in the search engine rankings.
Because WordPress began as a blogging platform, the homepage defaults to show the latest posts. Unfortunately, this creates issues with duplicate posts that Google also doesn't recommend. Switching to a static page resolves the issue.
Depending on your websites design and layout, enabling trackbacks on selected articles and posts can be a good idea. Trackbacks encourage link creation. Anyone that links to the page is also linked in the comment section.
Update services help search engines discover and index the website. WordPress makes it easy to add their addresses in the General Settings page. http://rpc.technorati.com/rpc/ping and http://blogsearch.google.com/ping/RPC2 are two popular ones.
Plug-ins enhance WordPress sites with added features, and some of them help with SEO optimization. Choose from among numerous choices in the WordPress plug-in directory or search the web.
Lastly, add Google Analytics to track the site. It's free, easy to implement, and has handy plug-ins to help connect WordPress websites to an Analytics account.
Author: SEOP Blog Team
Courtesy of www.seop.com