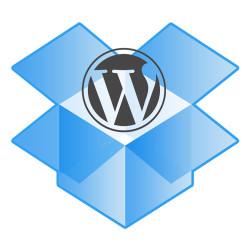 Ever have one of those days when everything went wrong? How about the time when your new 500 page website got hacked and you had no backup? Or the day your hosting company decided to increase your hosting fees by 500%? Or when the new dev wiped out your best client's site, trying to "improve" it? Or… well you get the picture, we all have had something like that happen, so let's see what we can do to reduce this type of bad luck day.
Everyone knows that they should always back up their websites completely and regularly (and of course you do that religiously, right?) but with more and more websites generating their pages from a database, the situation is becoming more difficult. Even if you do regular backups, you should make sure that you keep those backups in a safe place and know how to use them when an emergency occurs.
Web hosting plays a part in this, as many good hosts will back up your websites for you as a part of their hosting service. But there are many who don't, and some who seem to forget every now and then. If your hosting includes the popular CPanel control panel you are one step ahead as it normally includes a module which allows you to do manual backups to your server and to restore those backups.
Great, but what happens if you forget to do regular backups and/or what if something happens to your server? If you forgot to back up your latest pages there is not much you can do when a problem occurs, but restore the version you have and work from there. If something happens to your server and your backups are stored there, you will be left whistling in the wind.
Never fear, help is near – in the form of an inexpensive little program called Backup Smart which can automate your cpanel backups and store them on your home or office PC, so that when disaster strikes, you have not only one but several sets of backups (useful also in case you want to refer back to an older version of your site). Backup Smart copies not only the pages and graphics, but also any associated databases and better still, if you are a developer or designer, you can back up as many different sites as you like. It's a good idea to also make a copy of your backups on a CD, zip drive or third party site, so if you have problems with the computer your backups are stored on, you can go to the backup of the backup. BTW, there's no limit to the number of sites you can backup or how many backups you keep.
So now your website is safe and secure for Cpanel users, but what happens when you don't have Cpanel? Since your site is a WordPress site there are a few free ways to solve this problem:
The free WordPress to Dropbox plugin which does one and only one thing: Backup your WordPress site to DropBox. Of course you have to have a DropBox account. It supports Backup Scheduling, Partial Backups and offers additional functionality at a cost.
The Free WordPress plugin Backup WordPress is a simple plugin and allows for complete site backups as well as database only backups. It also has a nice email notifications feature so the plugin automatically sends you a notification mail when a backup has been created. One problem with this plugin is that the backup is stored on your server. So in case the server crashes, you will lose your backups along with the original website.
The Free WordPress plugin UpDraftPlus is a feature packed plugin. It supports local backups as well as remote backups. In remote destinations it supports Amazon S3, DropBox, Google Drive, FTP and Email. It also has a restore feature, which allows you to restore your whole WordPress site from a backup.
BackwpUp is another free feature packed plugin with support for local and remote backups. In addition to supporting standard destinations like FTP, Dropbox and Amazon, this plugin also supports Rackspace, Google Drive, MS Azure and Sugar Sync, but I do find it a bit confusing to use.
The Free WordPress plugin, Backup Scheduler, is a simple plugin with an easy interface. It supports local backups as well as sending backups to a remote destination via FTP. It supports backup scheduling, email notifications and deletion of old backups.
But what about the situation where you need to move your website to another hosting company for whatever reason, or when you've developed a new site on a development server and need to move it to the clients server, or you need to change your domain name? If you have Cpanel on both the old and new server, it will allow you to move your site between them easily, and in the case of not having Cpanel, you can still use what is in my opinion the premium solution to both moving and backing up your WordPress site – Backup Buddy.
BackupBuddy is an immensely popular WordPress backup plugin. Since its launch in 2005, it has been installed on over 100,000 WordPress sites, resulting in thousands of satisfied customers. IThemes (the BackupBuddy parent company) has been constantly churning out new features and improvements like Remote and Local Backup Storage, Backup Scheduling, Site Restoration, Email Notifications and will even provide you with one GB of free cloud storage for a year.
The only slightly negative thing is that it is a premium plugin and costs $80 for use on 2 websites (there is an unlimited version for $150), but there are often discount coupons available (I bought mine with a $35 discount coupon). The important thing is that Backup Buddy can not only backup and restore your site, but it can also handle moving your site between directories or to a new server and it does so without pain or error. This alone makes it worth the cost, IMO.
I hope that this is helpful to all you WordPress users – have a good day and above all – BACKUP YOUR SITES!
Author: Mel Nelson
Courtesy: www.level343.com