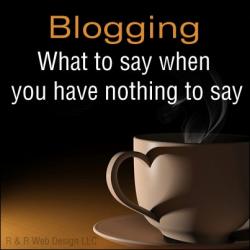 In my travels around the world holding Internet Marketing workshops, the subject of blogging invariably pops up. Usually, it is prompted by a fierce discussion about business web sites and the hairy dilemma of fresh content or lack thereof.
The Company Blog Dilemma
The discussion goes something like this:
Business Representative: "You say that we need to consistently add new content to our web sites in order to rank better in Google. But ...
Continue Reading →
Share