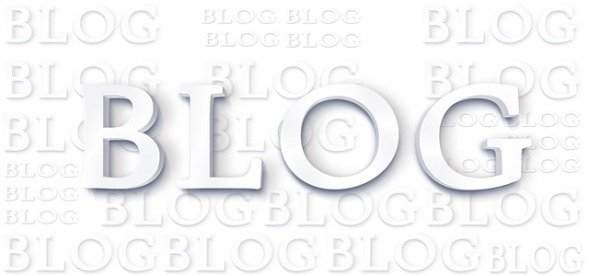 Now that you've got some blogging under your belt, you're likely on the prowl for new tools to improve the effectiveness of your blog. Whether you'd like to introduce a subscription service or you want a better way to manage your upcoming posts, these 10 tools will help you get your blog to the next level, strengthen your brand, and make your life easier in the process.
MailChimp
So you've mastered your blogging strategy, and you're starting to build a solid audience. The next step to broadening your reach is to introduce email subscription into the equation. MailChimp is an affordable service with a variety of customizable email templates that can help keep your blog relevant and front of mind.
BuzzSumo
As you develop interesting, engaging content, you're going to need to do your research on your chosen subject. Search for a particular topic, and BuzzSumo will pull up a list of blog posts on that subject, as well as how many times its been shared on each social media platform. This will help you determine how popular any given subject will be.
Wrike
Your blog is growing, and it might be time to add a few contributing authors. Wrike is a tool that can make that transition possible, allowing you to assign new tasks to each writer and manage your upcoming blog posts. This comprehensive project management tool can make blogging easy for both you and your team of writers.
LinkedIn
In order to expand their audience, many bloggers may guest blog on a heavily-trafficked site. Many, however, overlook LinkedIn's blogging feature. Whether you write about trends in the workplace or trends among new mothers, this powerful tool can connect you to a diverse audience of followers.
Unsplash
Beautiful, high-quality photos are vital for the success of any blog. If you aren't a photographer or your subject matter isn't easily photographed, Unsplash can help you find relevant photos to populate your blog. Their photos are absolutely free, and they update their supply every day with new stock photos.
Feedly
Doing research on your subject, or looking for new ideas for great, shareable content? Feedly can help with your content research by pulling up a variety of blog posts on a certain subject. Check this tool every morning before you start blogging, and you'll not only find fresh ideas but get valuable insight into trending topics.
Hemingway
It can sometimes be difficult to determine whether your writing is easy to follow, and Hemingway can help you find subtle grammatical errors in both blog posts and headlines. This tool can tell you when something you've written is difficult to read, or when you're using too passive a voice.
Rignite
It can be a struggle to manage several social media platforms, but that's where Rignite comes in. With this valuable tool, you can create guided campaigns that allow you to track your progress across several platforms. You can also schedule social media posts and monitor keywords from one simple dashboard.
Amazon S3
By now, you likely have hundreds of blog posts, and it can a little scary to think that you could possibly lose them. Amazon S3 lets you securely backup your posts, and it's both affordable and highly scalable. You can protect your blog posts without spending too much of your budget.
WordPress SEO
Now that you've mastered the fundamentals of business blogging, it's time that you pay attention to Search Engine Optimization. That's where WordPress SEO by Yoast comes in. This intuitive tool can give you in-depth insight into your blog's SEO. It can help you find weak points in your site's structure, such as lengthy titles or missing elements. Take advantage of this tool, along with other SEO best practices, and you'll be well on your way to a fully optimized blog.
Author: Megan Totka
Courtesy: www.iblogzone.com