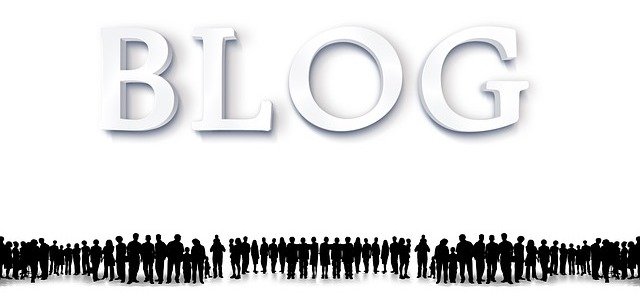 You've heard a lot about SEO.
You must be curious to know about Blackhat SEO and Whitehat SEO!
Because you hear a lot about these terms.
I promise you didn't notice someone emphasizing that much on a company's blog.
Now, here is the deal.
I'll tell you how your company's blog will help your site's SEO, plus, what you need to know about a company's blog.
Because
People rush towards SEO techniques. They want to know more.
So, find out how a blog can trigger the website's success.
An official blog is a publishing platform along with the website where a company writes about the solutions, offers, and guidelines to engage the audience towards their websites.
What a company wants to achieve with its website?
A company wants to:
Bring Prospective Customers on board
Start Communication with People
Educate Audience about its Product/Service
Selling to Interested Ones
A company's blog might not give you some clients or sales instantly.
If you're thinking that way. It's not going to happen.
Let's be honest with each other.
But, what could happen is exactly what I'm interested in.
The blog will keep giving you the reasons to meet the new audience and for the audience to start thinking about your product.
For instance, you're a web design company, you write a blog post on your company's blog.
And the title shows up as "10 Ways to Make Your Visitors Click More on Your Website"
Now, companies and entrepreneurs who might come across this article through Twitter, Google+, Facebook, and other social media platforms would feel the curiosity to check those '10 ways'…
Obviously, everyone wants to have visitors on our websites.
And this article claims to teach you 10 ways that could possibly improve your website engagement.
Once someone shares this article on social media, the others in his/her list might be interested to open and share it further.
The quality of the content would matter though.
And the sharing would directly proportionate to the quality of the output.
Once a company understands the power of content marketing, it utilizes its blog way better than other competitors who don't blog.
3 Reasons to Launch a Company's Blog
Take a look at the reasons why a company should launch its blog:
1. Spreading the Awareness
A company wins when it sends the message to the maximum people. When people start listening and the message looks useful for the audience. Have you seen any tv commercial which looks more than just a commercial?
It could be anything or a couple of things that make that tv commercial better. Maybe the story, music, or dialogues or everything together make a difference.
When you spread the utility and benefit among the masses, people will start noticing your brand for sure.
2. To Develop the Brand's Identity
Brand's identity is one of the purposes of a company's blog. A company which hires a content marketer and social media manager to develop, engage, and meet the online audience would demand to have a brand's identity.
There are different methods to analyze the brand's identity – and there isn't any specific one to do that. It can be content shareability, social media following, commenting on the content, twitter retweets, facebook likes etc.
A company's blog is surely an important channel to create, publish, and distribute the message across the borders. The brands with active social media accounts tend to have active official blogs to publish and engage the customers.
3. Reaching the Audience
This is the most important one. A brand doesn't ignore to have an access to the prospects and customers. The more engaged audience a company has, the better.
Take the example of Apple. Apple users are loyal. They want to be updated with every latest update and news from Apple, whether it's about iOS latest version, latest iPhone model or OSX edition. They know the updates.
Communication matters.
Reaching the audience means having a channel of communication. Nothing is better than a blog to write in-depth details and updates.
Benefits of Writing a Company's Blog
It's time to tell you the benefits. There are many. I'd choose the hottest ones to keep the excitement alive.
Honestly, you deserve to know the benefits of a company blog. If you're an experienced businessman and came across this post because you were searching about SEO, Blogging for Business, or Company's blog, then you're at the right place to hangout.
Because these benefits might change the way you perceive content marketing.
Take a look at the benefits of a company's blog:
Customer Engagement
Customer engagement doesn't mean to call up your customers and offering them any assistance. That won't help them.
The good customer engagement strategy would rather rely on being ready to serve the customers on all possible hurdles, then reaching them out without a reason.
Some companies know this exactly how to do it smartly.
They write their blogs and try to deliver maximum help to the customers and prospects through their blogs. Although, most of the companies have a support system and knowledge base on their websites to actually help out the customers, but they also create content on their blogs to deal with the latest trends and hot issues.
Elegant Themes blog is one of those active blogs which serve the customers and prospects through content creation. People get engaged on their blog. They find answers and look for healthy discussion on the issues.
Similarly, Aweber's blog is doing pretty much the same job. They also write about email marketing issues and guide their prospects and customers about solving those issues.
Problem Solving
One of the biggest benefits of a company's blog is solving the customers' problems.
New customers keep on coming. All of them aren't the experts. So, chances are there will be a continuous communication between customers and support staff.
Writing the blog on the behalf of the company to express the issues, communicate the solutions, and deliver the knowledge that most of the customers want, could bring a lot of difference in user experience and customer support management.
Grammarly knows this secret. The team at Grammarly believes in the problem-solving method via blog writing. Not only does it help to solve the customer problems, but also communicate with the prospects through social media and search engines, which could bring more customers to the company.
SEO Strategy
SEO benefits can't be ruled out of the scene. There has to be something beneficial, which is why top companies always run their blogs. Not only they manage but also make their blogs a major part of the content marketing strategy.
To understand the blog's impact on SEO, we would need to use the SEO Analytics and Website performance tools.
SEMrush is one of the industry's favorite online tool to analyze the traffic, ranking, positioning, and backlinks of the website we own.
HitTail does pretty much the same job, but not at that extensive level as SEMrush does.
RankJane helps companies and bloggers to understand their websites popularity and social media engagement. It's a free tool to start using and analyzing the website/blog's overall performance.
Once you start using a couple of SEO and Ranking analysis tools, you would start observing the change in your site's performance. SEO doesn't mean to have an impact so early, it becomes notable after a certain period of time. Consistency matters in SEO.
Relationship Building
Relationships are vital in your business success. It's not really necessary how to start building them, the point to be considered is how to keep them intact and even make stronger than ever.
Customer Relationship is one of the support areas in any organization which is required to deal with the customers and guide them to the right department.
When we talk about readers engagement, content marketing, and helping the audience through the blog – We can't just walk away without mentioning the power of the commenting system.
Comments actually how stronger your relationship is with your readers or customers.
CommentLuv is a popular WordPress plugin which has been quite popular among the bloggers. It helps the commenter to show up one link from his/her blog under the comment. It's quite interesting to see that people comment more to leave their links on the others' blogs.
Having such features on a company's blog would help the company to keep the customers and prospects under the fold of any topic or discuss.
Similarly, Disqus is a commenting system which has now been turned into a social networking based commenting system. It has now profiles, following, and many other features just like any social media network. It helps the commenters to build their relations with the authors, site owners, and other commenters.
Marketing Approach
A blog defines the content strategy of the company. The content strategy means what a brand thinks about the audience and type of communication which is needed to be done.
An active and efficiently managed official blog means that the brand knows how to engage the audience, who to engage, and why to keep them abreast through the content.
There are many examples of company blogs which truly fit in this situation.
For instance, KISSMetrics is a web analytics tool. You'll find their blog with the most incredible blog posts from the best authors and bloggers across the globe. One of the biggest reasons of KISSMetrics success is its Content Marketing Strategy.
HubSpot is also having a pool of content creators which are popular and talented. They keep on creating high-quality content for hubspot blogs and keep on engaging the marketing and analytics related audience globally.
What's your view?
It's your turn to tell us what you think about a company's blog.
A company's blog would rather be a solutions-hub, then an obligation to keep it running.
Author: Nick Churick
Courtesy: http://www.advancedwebranking.com